Home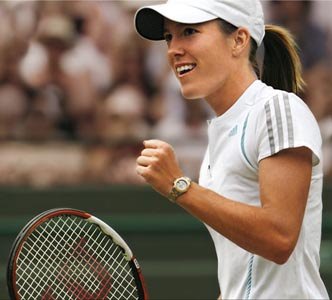 In 2007 Justine Henin decided to create the Justine Henin tennis academy in Belgium. After her remarkable career as a tennis player, she wants to support a range of concepts built and lived during her long experience. She aims to convey a range of values of sports training like courage, fighting spirit, respect, discipline.
Agenda

JUSTINE HENIN JUNIOR CUP 2017
ITF Junior Grade 4
The 2017 ITF Junior Justine Henin Junior Cup will take place between July 9th to 15th at the Justine Henin Academy.
Last news

MOJJO
Smart Court
Justine Henin Tennis Academy installed the first MOJJO in Belgium. MOJJO is a smart court system who give videos, statistics, highlights of the matches/Practices. https://www.mojjo.fr

DANIELA SEGUEL (Chili)
Join the Justine Henin Academy
Daniela SEGUEL (WTA 232) join the Justine Tennis Henin Academy.