Christian Vrient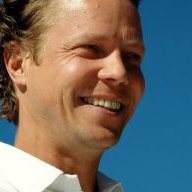 Having personally experienced a career marked by constant stress, Christian Vrient turned naturally to wellness.
Graduated from ICHEC, Christian started his career in industrial printing, before joining a multinational company in the security sector where he led a team of 200 people. A job wit heavy operational responsibilities and stress, day and night, 365 days a year. To manage this constant stress, he began practicing Tai chi and aikido and turned to relaxation therapy and massage. Realizing the true benefits of these activities, he started training in various massage techniques, specialising in shiatsu and seated massage.
Convinced of the effectiveness of these practices to significantly reduce stress, but also as long-term performance drivers for companies, he founded Konki in 2006 to share his experience and promote in-company wellness management.
Because massage affects emotions, Christian further trained to become psychotherapist, allowing him to accompany people in their personal and professional development. Christian is a full member of the Belgian Association of Seated Massage Practitioners, focusing on Safety and Ethics. He is also certified in the Massage In School Program to promote healthy touch to children at school.

Natasha Vanoye


With a 10 year experience in agencies specialized in sponsorship, marketing & communication, Natasha Vanoye created Sponsorship4Good in 2007, advising companies and organizations in developing their sponsorship strategy in the field of sport, culture or social responsibility.
As general manager of ALICHEC, the alumni association of the ICHEC Brussels Management School (from which she also graduated) she helps organize many conferences on various business-related topics (Management , Human Resources, Marketing,... ). She also created two coaching programs - 'Young Pros' and 'Starters' - to assist students, young graduates and aspiring entrepreneurs through a series of workshops, networking events and mentorship/coaching services.
Through her regular contacts with business owners, managers and students, Natasha noted the increasing number of employees suffering from stress. It is to develop solutions to improve well-being in the workplace that Natasha joined Konki in 2010 as Marketing & Communication Director.
The KonkiClub Team:
Isabelle - Pilates, yoga, Nordic walking, ...
Annick - massage & shiatsu
Sandrine - Zumba, aqua zumba
Christine - Nordic walking
Dominique - Nordic walking
Nelly - massage & care
Diana - massage & care
Pauline - massage & care
Sylvie - yoga & Zumba
Luc - Personal coaching, running & VTT
Romain - Personal coaching, running & VTT