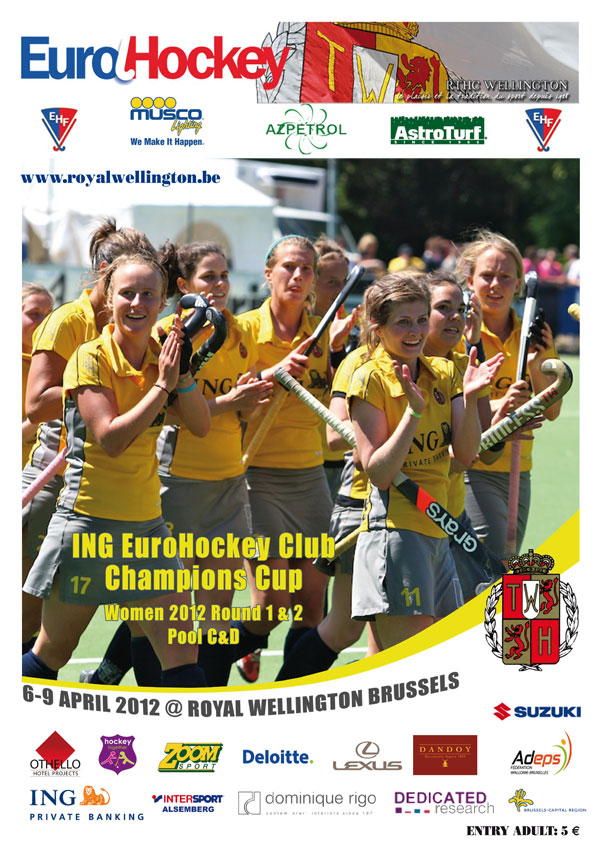 It is a pleasure for Royal Wellington THC to organize the ING EuroHockey Club Champions Cup Women on behalf of the European Hockey Federation and of The Royal Belgian Hockey Association.
We feel satisfied and proud to greet in our Club players and their staff, officials, umpires and supporters.
We hope all will enjoy these unforgettable hockey days as well as the city of Brussels and its surroundings.
And we also hope …to have a nice weather!
We wish all players a happy and successful competition.
Denis Pierrard Philippe Weyemberg